ITV News presenter Mark Austin was in Iraq when the news came through that his colleague Terry Lloyd had been killed on the frontline.
As part of a documentary, to be shown on ITV tonight, Mark travelled with Terry's daughter Chelsey to the spot where her father died 10 years ago.
Read more: Daughter's quest for justice over 'unlawful killing' of war reporter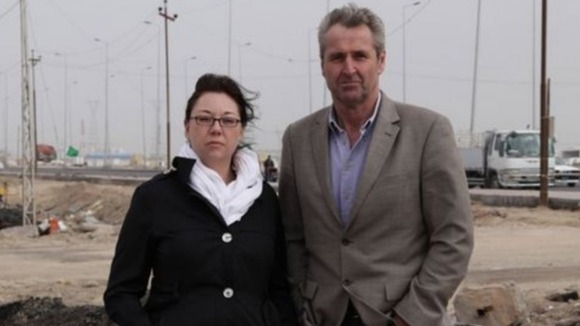 Who Killed My Dad? The Death of Terry Lloyd is on ITV at 10.35pm tonight.