The Most Rev Justin Welby said he believes a woman will one day be made archbishop and added that some gay couples have loving relationships of "stunning quality", ahead of today's enthronement.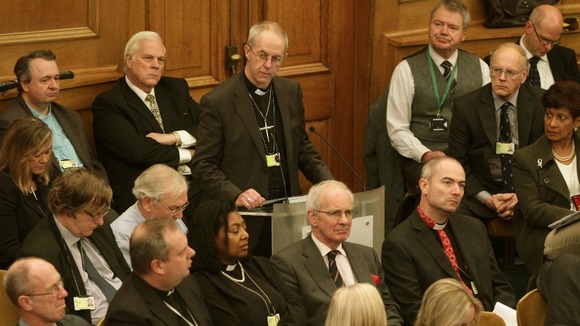 The head of the Church of England told Channel 5 News he thought there would be a female archbishop one day in spite of the defeat of women bishops legislation last November.
Pressed on the timing, he said: "Oh, I have no idea...when the right person turns up. But, yes, I think there certainly will."
In a separate interview with BBC News, the Most Rev Welby backed traditional Church teaching on homosexuality but said: "You see gay relationships that are just stunning in the quality of the relationship."