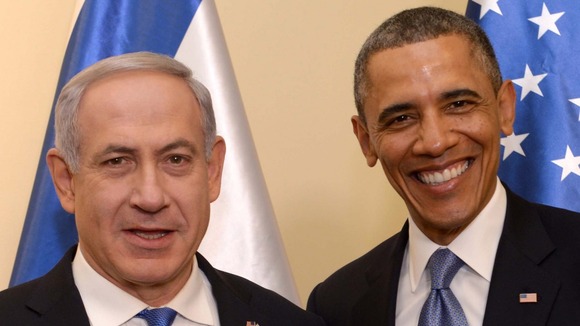 Israeli Prime Minister Benjamin Netanyahu has apologised to Turkey for errors that might have led to the deaths of nine Turkish activists during a 2010 raid on a flotilla off the Gaza Strip, his office said.
Mr Netanyahu spoke with his Turkish counterpart Tayyip Erdogan earlier in the day in a telephone call that was engineered by President Barack Obama during his visit to Israel, Reuters reported.
"Prime Minister Netanyahu expressed an apology to the Turkish people for any error that may have led to the loss of life, and agreed to complete the agreement for compensation", his office said in a statement.