In private papers released today, Margaret Thatcher mentions a number of figures who would go on to play a significant role in public and political life, both at home and around the world.They include an early meeting with Robert Mugabe, who had been elected as Prime Minister of Zimbabwe in 1980.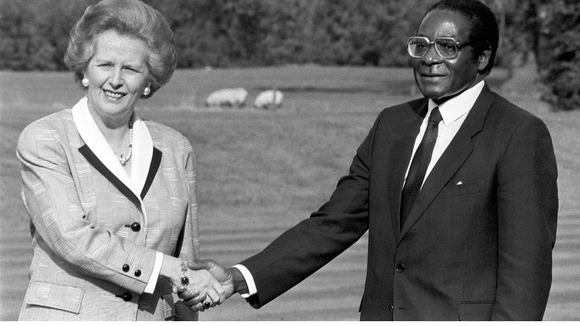 Now widely condemned over violent land seizures, Mugabe was at that time still considered a hero by many after his role in the guerrilla movement against white-minority rule.At a lunch held in his honour on May 19, 1982, Lady Thatcher praised him for his "friendly and open manner".
She added: "A successful Zimbabwe will undoubtedly contribute to the peace and stability of Central and Southern Africa as a whole, and we wish you and your colleagues well in your endeavours."
The papers also include a very brief mention of Tony Blair who was elected as MP for Sedgefield the following year and a short reply to a letter from Jimmy Savile.