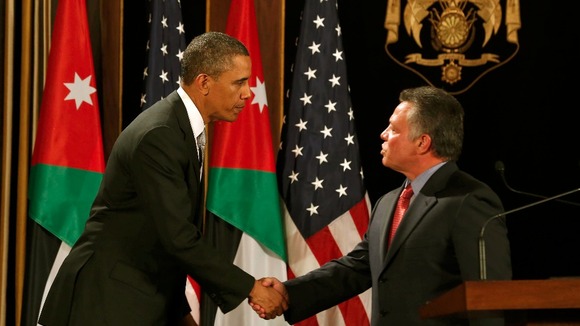 President Barack Obama said his administration would work with the US Congress to provide an additional $200m (£131m) in humanitarian support to Jordan this year to help with Syrian refugees.
Speaking at a press conference with Jordan's King Abdullah, a key Middle East ally, Obama also said he welcomed Abdullah's moves toward "necessary" political reforms in his country.
Abdullah said he would refuse to close Jordan's borders to Syrian refugees, and Obama said he was concerned Syria could become an enclave for extremists.