Three people killed in a shooting at a US military base were Marines, a spokesman has said.
The incident at the Quantico Marine Base in Virginia began with a shooting at about 11 pm on Thursday that left one dead, said Lt. Agustin Solivan. That shooting lead to a stand-off between authorities and the suspect, who was barricaded in barracks at the base.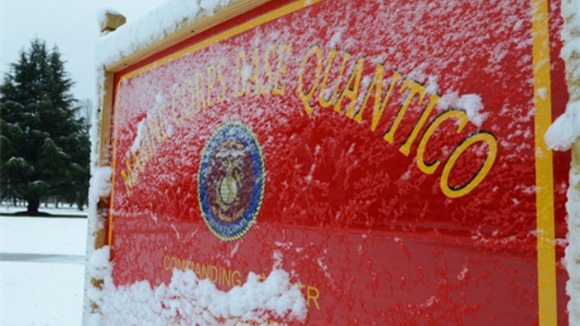 Authorities entered the barracks early on Friday and found the suspect dead of a "self-inflicted gunshot wound," along with a second victim.
No names were immediately released but the spokesman said the suspect and both victims were Marines. Authorities believe the suspect was a staff member at the officer candidate school at the base.
The base, which is about 37 miles south of Washington, is also home to the FBI's training academy.