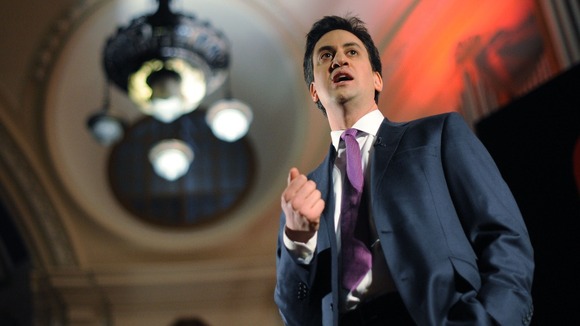 Ed Miliband will attack David Cameron's economic policy in a speech later today.
"We are five years on from the financial crisis of 2008," he will say.
"We are in the slowest recovery for 100 years. And it is you who are suffering. Wages are frozen. Prices are rising. Living standards falling.
"Yet the Chancellor offered no change in the Budget. He offered more of the same.
"Can you imagine another five years of this?
"Low growth. Living standards squeezed further. You paying the price.
"A lost decade Britain cannot afford. A decade of national decline."
Miliband will accuse the Government of "shrugging their shoulders", saying ministers have "run out of ideas".