US President Barack Obama took a tour of the ancient archaeological site of Petra in Jordan today on the final leg of his tour of the Middle East.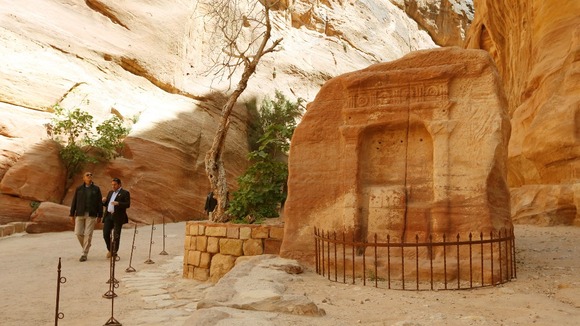 As news emerged that the US Senate had passed its first Budget plan in four years, the President was surveying a Treasury hewn out of stone more than two thousand years ago.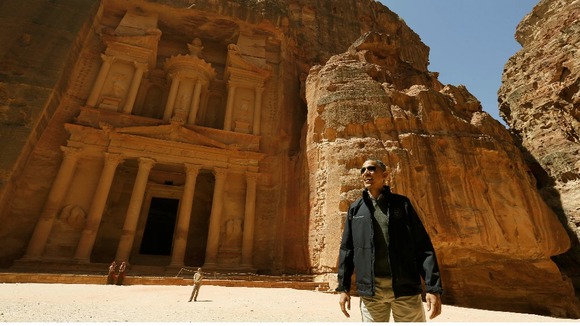 He was accompanied by at least five members of his personal protection team who surveyed the route ahead of him.