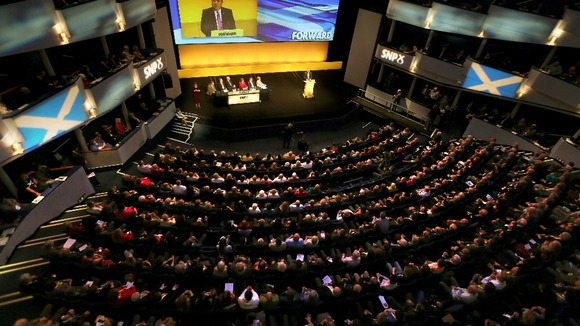 Independence could see Scottish parents benefit from a European style system of childcare with a far greater level of public subsidy, the country's First Minister said.
Alex Salmond said a "transformational shift" in this area should be one of the first acts of an independent Scotland.
He made the policy commitment as he delivered his key note speech to the Scottish National Party (SNP) spring conference in Inverness.
Mr Salmond hailed the measure as one of the reasons for voting to leave the UK in next year's referendum, describing it as "part of the why of independence".