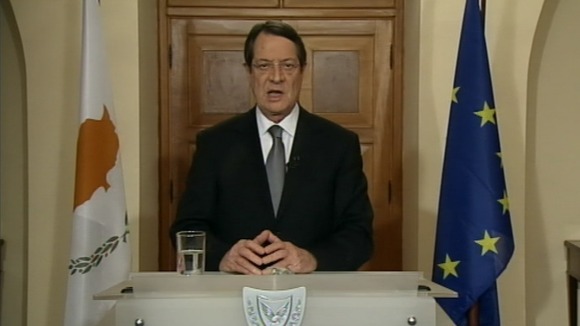 Cyprus will introduce capital restrictions to prevent an outflow of money when its banks reopen this week but the measures will be "very temporary," President Nicos Anastasiades said this evening.
"The central bank will implement capital controls on transactions," he said in a televised address to the nation.
"I want to assure you that this will be a very temporary measure that will gradually be relaxed."
Anastasiades said the bailout deal reached overnight in frantic talks with the island's partners in the eurozone was "painful" but the best under the circumstances.