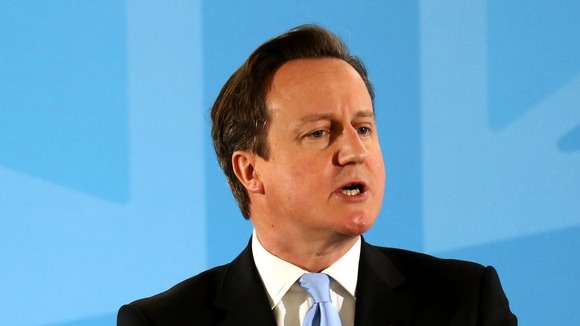 David Cameron has said the Cypriot banking crisis serves as a "reminder" to the UK that there is "no alternative" to the Coalition's current economic policy.
"While it is very difficult, there isn't an alternative to getting on top of our deficit, to getting our public spending under control, to making our economy more prone to growth," the Prime Minister said when asked about the Cyprus bailout during a visit to Ipswich.
Mr Cameron said the dire situation in Cyprus also proved "we are better off outside the euro", adding: "We can have our own economic policy, our own monetary policy and mend our fragile economy, which is badly in need of mending."
The PM, though, said he welcomed the financial aid given to the island nation and was "glad" those with bank savings under €100,000 would not face a levy, adding: "We are good friends of the people of Cyprus".