Diggers have been ploughing through deep snow drifts to clear country lanes in the Burnley area of Lancashire.
A young man was found dead in this area on Saturday after trying to walk home through the snow after a night out.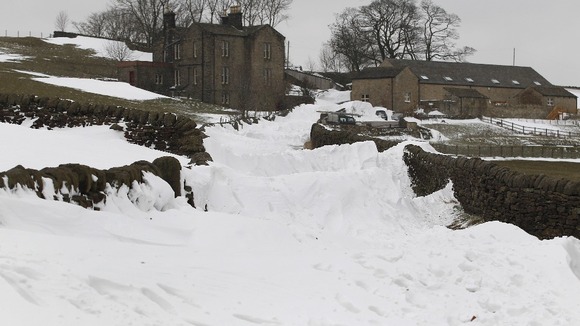 Snow drifts in excess of five metres deep (16ft 4in) have been reported on roads in many areas of northern England.