Designer Stella McCartney called the Queen "chic" today after she was awarded an OBE for her services to fashion.
McCartney, who is the daughter of former Beatle Sir Paul McCartney and his first wife Linda, also dedicated the honour to her team at her fashion label.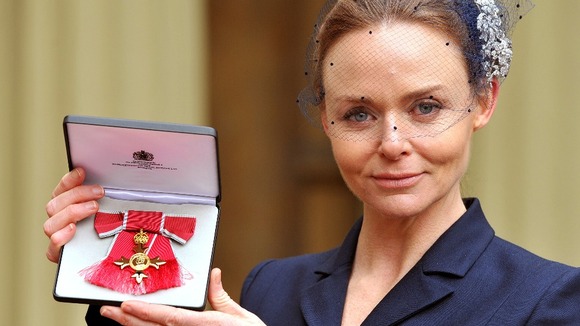 Speaking after the investiture ceremony, McCartney said, "She looks very chic I thought, beautiful", adding with a laugh, "It should have been StellaMcCartney of course - I slipped her a card".
Asked about the OBE, McCartney said, "It's just a great honour for me, I work with a big team of people so I think it's as much for them".
"It's a fantastic moment to be marked, it's a great way of placing yourself in your career", she added.