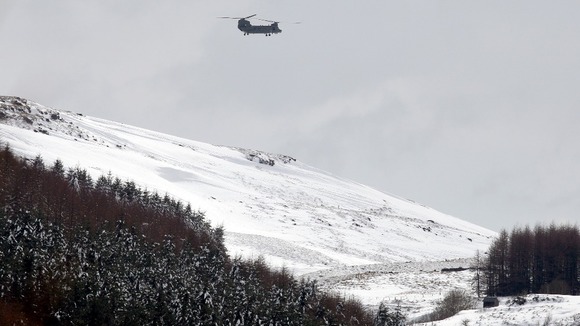 An RAF Chinook helicopter is making air drops of livestock feed for a second day in order to help farmers hit by the heavy snow in Northern Ireland, UTV reports.
The Chinook made deliveries to the Glens of Antrim on Tuesday, and is now understood to be heading to the Dromara area of South Down.
Agriculture Minister Michelle O'Neill said that the Irish Air Corps was also providing air support to help find and rescue stranded livestock.
Watch ITV News reporter Marc Mallett's report on the air drops here