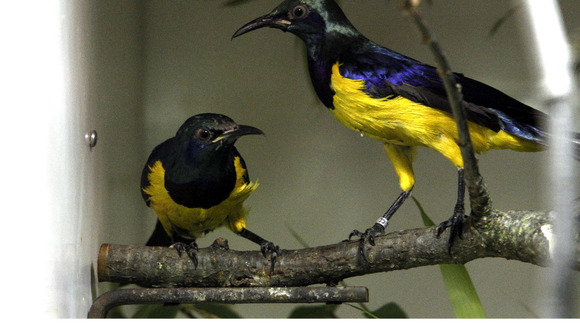 Some of the UK's most threatened and best-loved bird species are continuing to decline, according to results from the RSPB's annual Big Garden Birdwatch survey, released today.
Starlings hit an all-time low in the RSPB's survey last year and their numbers sunk by a further 16% in gardens this year.
Numbers of house sparrows dropped by 17% in gardens compared to 2012, while bullfinches and dunnocks fell by 20% and 13% respectively.