The gunman who attacked Sandy Hook elementary school in Newtown, Connecticut, killing 26 people, had several additional firearms not used in the attack and more than 1,400 rounds of ammunition, according to court papers released today.
Connecticut officials have released court documents on their investigation into Adam Lanza, a 20-year old man who killed his mother, 20 first grade school children and six staff members before turning a gun on himself.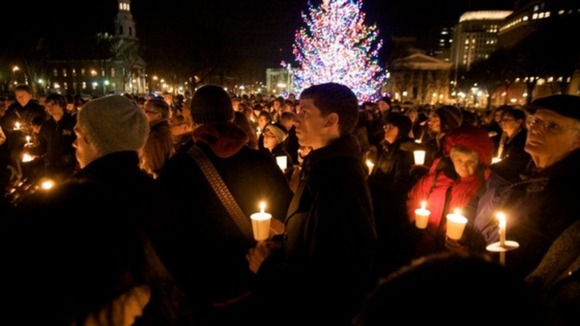 A 90-day sealing order has now expired on the search warrants that were served on Lanza's home and property, allowing the further information about the case to be released.
Documents show police searches also turned up certificates from the National Rifle Association gun-lobby group in the names of both Adam Lanza and his mother, Nancy Lanza.