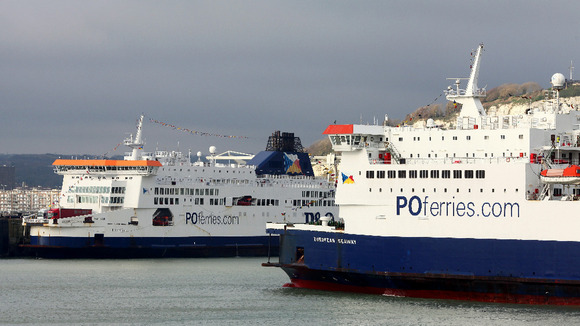 Cross-Channel ferry passengers looking to escape the cold in the UK could face delays as port control officers plan to stage a 24-hour strike over pay.
The strike, which will start Thursday morning, is likely to cause delays to those travelling to French ports over the Easter weekend.
P&O Ferries said: "We advise that following failed pay talks yesterday [Tuesday] in Paris, French port control officers will be holding a national day of industrial action which is likely to affect the majority of ports in France."