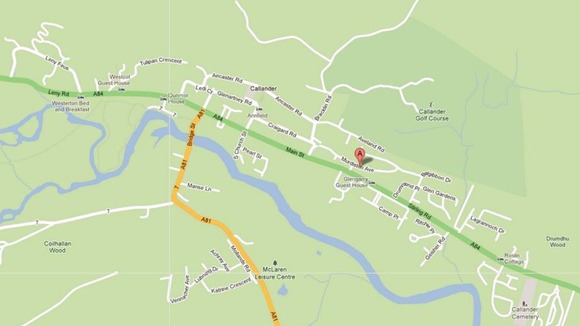 Nine houses in Murdiston Avenue and nearby Aveland Road in Callander, Stirling, have been evacuated after a house explosion.
Chief Inspector Russell Penman said: "The house has been totally demolished as a result of the explosion.
"We are treating this as a suspected gas leak and inquiries are at a very early stage to establish the cause. Scotland Gas Networks are in attendance and working with us."