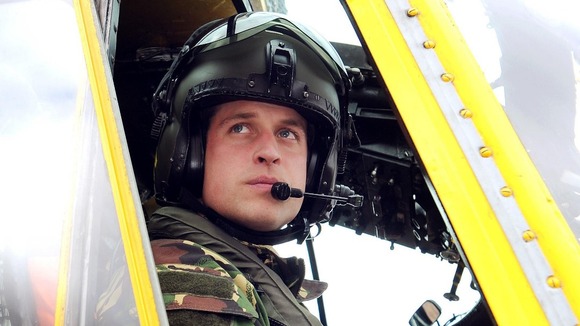 Prince William is to be the subject of a BBC documentary series featuring his work as an RAF search and rescue helicopter pilot.
Helicopter Rescue will air on BBC One Wales in April, and will show the Duke of Cambridge serving with C Flight of 22 Squadron at RAF Valley on Anglesey since 2010.
Speaking in the documentary, he said:
"There's no greater feeling than when you've actually done some good and saved someone's life," he said.
"I don't think there's any greater calling in life… to be able to see a son or daughter's face when you bring their mother or father back from the edge of death - it's quite powerful."
Helicopter Rescue will air on BBC One Wales on Monday 8 April at 8:30 pm.**
*Read more: *Final chapter in RAF Sea King search and rescue