Clocks changing is a drag for cuckoo clock collector
The clocks going forward on Sunday will mean an hour less in bed, but for the owner of a clock museum it is a much greater inconvenience.
Roman Piekarski has more than 600 cuckoo clocks at his museum in Tabley, Cheshire and all of them will need adjusting.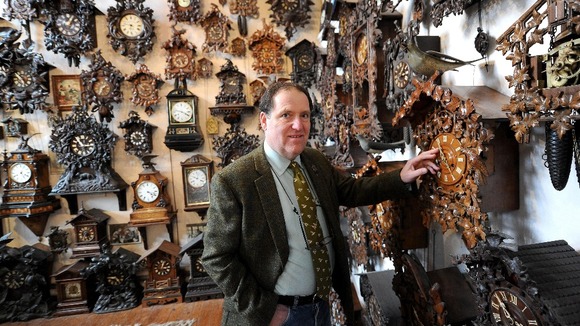 The clocks will go forward at 1am on Sunday when the UK moves into British Summer Time.