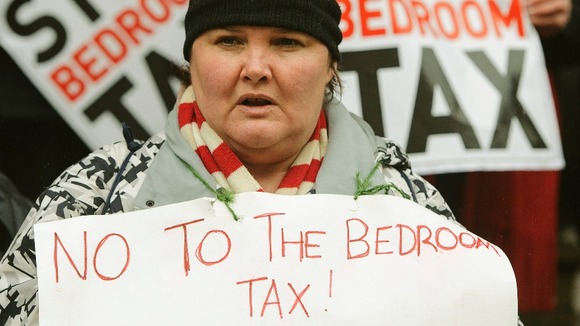 A series of protests are due to take place across the country today against plans to cut benefits for social housing tenants who are considered to be living in a house which is too big for their needs.
Under the Government plans, social housing tenants deemed to have a spare bedroom stand to have their housing benefit cut from next month.
Protests against the so-called 'Bedroom Tax' are expected to take in 53 towns and cities including London, Manchester, Birmingham, Belfast and Glasgow.