Pope Francis urged those who have strayed from the faith to allow God back into their lives as he led world's 1.2 billion Catholics into Easter for the first time.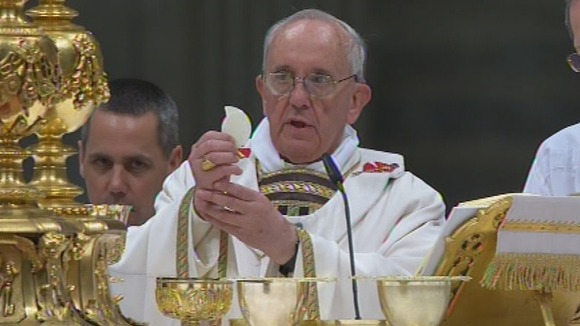 Francis, who was elected as pope earlier this month, presided at a solemn Easter vigil mass at St. Peter's Basilica to lead the Roman Catholic Church into Easter Sunday.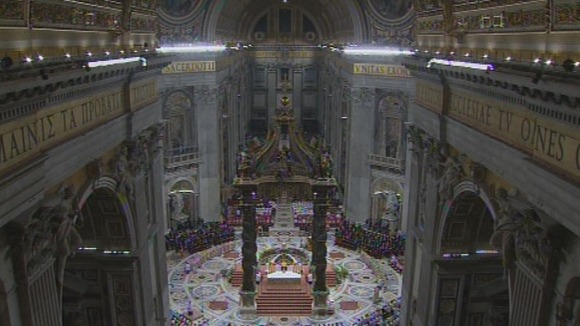 The 76-year-old Francis delivered a simple homily recounting the Bible story of the women who went to Jesus' tomb but were surprised to find it empty.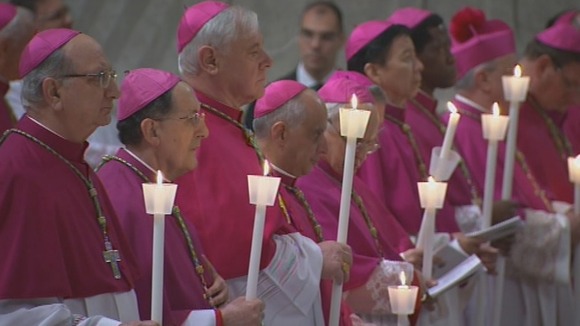 Some 10,000 faithful lit candles as Francis, the former Cardinal Jorge Bergoglio of Argentina, walked up the main aisle, and then the basilica's lights were turned on.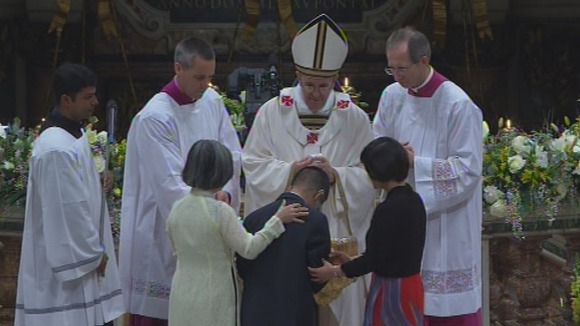 Pope Francis urged his listeners not to be "afraid of God's surprises", never to lose confidence during the trials and tribulations of daily life, and, if they have strayed, to let God back into their lives.