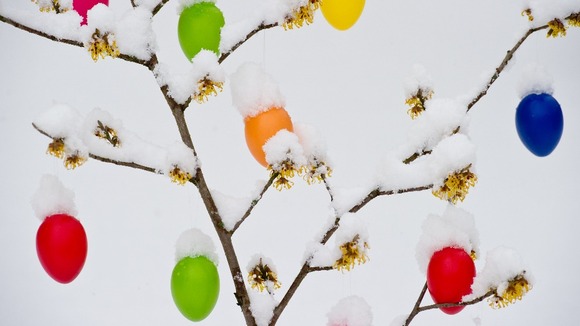 Bookies have been forced to pay out to lucky punters who bet on a White Easter.
Ladbrokes have paid out more than £250,000 in White Easter winnings. They made it a 4/6 shot that snow would start falling between Good Friday and Easter Monday.
Jessica Bridge of Ladbrokes said:
"Punters who backed a White Easter have never been happier to see the snow fall this weekend."