Pope Francis has given his Easter Sunday vigil service inside St Peter's Basilica.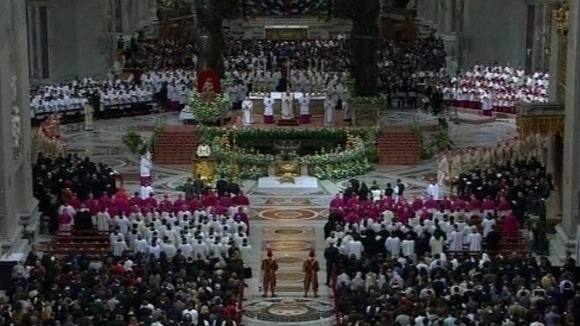 "Often we are tired, disappointed and sad. We feel weighed down by our sins. We think that we won't be able to cope. Let us not close our hearts, let us not lose faith, let us never give up," he said.
"There are no situations which God cannot change, there is no sin which he cannot forgive if only we open ourselves to him."