President Barack Obama kicked off the annual White House Easter Egg Roll. The President was joined by his wife Michelle, daughters, Malia and Sasha, the Easter bunny and Robbie Novak aka 'Kid President'.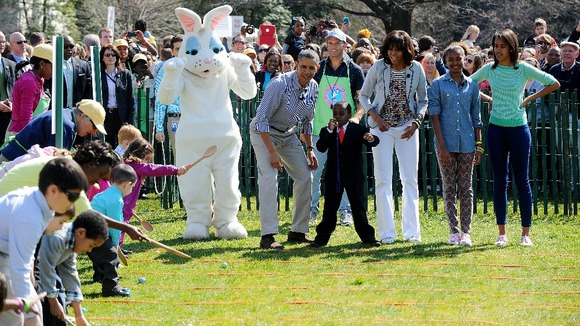 Watch: White House April Fools 'message from the President'
The tradition to invite public to the South lawn of the White House was started 135 years ago by then President Rutherford Hayes and his wife Lucy.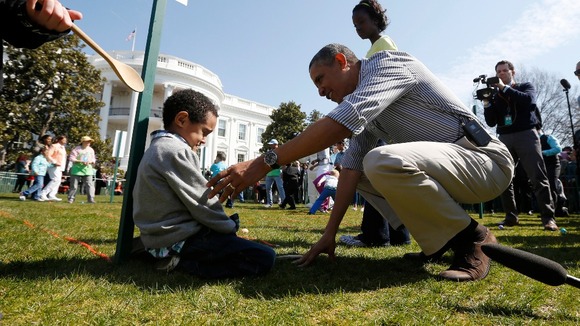 Watch: The White House Easter Egg Roll event lice video stream