Sunderland's shirt sponsor Invest in Africa has confirmed that they are "reviewing" their relationship with the club, but denied that the review was down to Paolo Di Canio's controversial appointment as manager.
Former foreign secretary David Miliband quit as the club's vice-chairman over the Italian's past statements professing to be a "fascist but not a racist".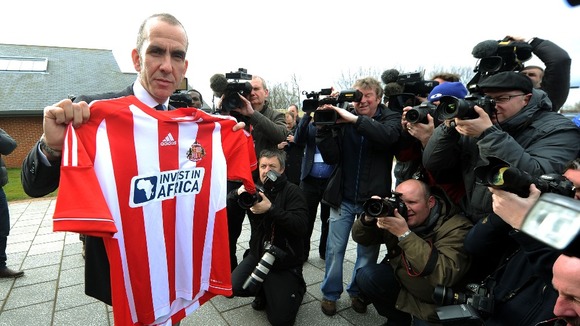 It had been reported that Invest in Africa were considering their position due to the controversial appointment of the former Swindon manager, but a spokesman for the sponsor denied that claim.
A spokesman told ITV News: "We have a one year sponsorship deal with Sunderland AFC with options to renew for the future.
"As a matter of course during this time in the sponsorship term and unrelated to events over the weekend Invest in Africa is currently reviewing its partnership with the club."
Watch: Di Canio dodges ITV News' question on his fascist beliefs.