The Duke of Cambridge will make a Skype web call to two homeless Scottish people working in Holland today when he makes an official visit to Glasgow with the Duchess.
William will chat to Dylan Howie, 18, and Lyn Buchan, 21, who are taking part in an innovative exchange programme, as he tours Stopover, a project for rough sleepers run by the charity Quarriers.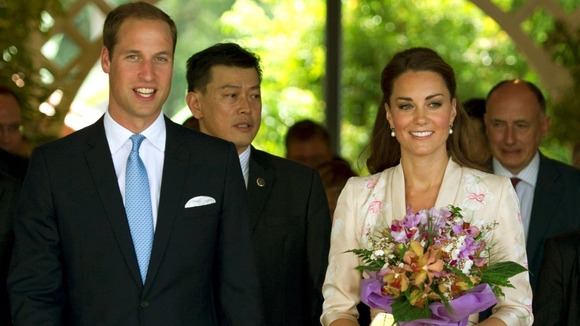 The pair from Glasgow are on a work experience placement in the Dutch town of Papendrecht as part of the charity's Way to Work initiative run with Dutch partner Werkcenter.
Mr Howie, who first stayed at the Stopover project in September 2011 when aged just 16 before returning last December, said: "It's just amazing that I will get a chance to speak to the Duke of Cambridge. It's brilliant - I'm very excited.
"The past year has been really tough for me - but since coming to Quarriers' Stopover my life has been turned around. Everyone at Stopover is brilliant and now I'm on the Quarriers Way to Work programme I can see a brighter future."