Liberal Democrat MP Sir Malcolm Bruce has voiced concerns about funds being diverted away from conventional military equipment to pay for Trident.
He told Sky News: "We do accept the case for a nuclear deterrent and we are not in favour of unilateral disarmament".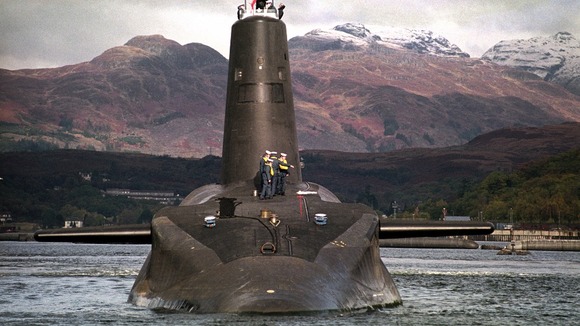 "But we also recognise that the cost of a nuclear deterrent is extremely high.
"There are many people inside the Ministry Of Defence and the Armed Forces who desperately want to ensure that we have the latest and most up-to-date conventional equipment.
"[They] would be extremely concerned if that was prejudiced by a very heavy commitment to a budget for replacement of a nuclear deterrent which by definition is not used, as opposed to weaponry which they need".