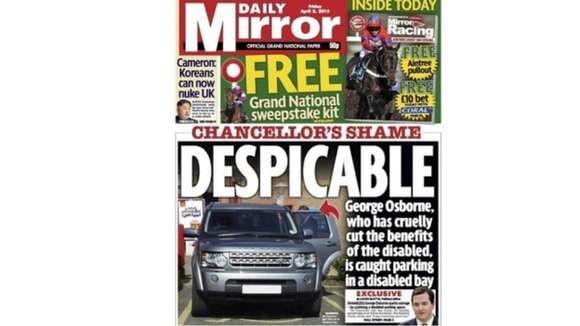 There is an embarrassing headline for the Chancellor tomorrow - the Daily Mirror has a photo of him getting into a vehicle which is parked in a disabled bay.
A Treasury source tells me it happened yesterday.
He had been dropped off outside a motorway service station to get some lunch.
But the driver of the car had then parked in a disabled bay, so when Mr Osborne got back in he did not realise it was illegally parked.
I also understand it was a police vehicle.