The Queen received an honorary Bafta tonight in recognition of a lifetime's support of British film and television, and for being the most "memorable Bond girl yet."
Hollywood star Sir Kenneth Branagh presented the award at Windsor Castle.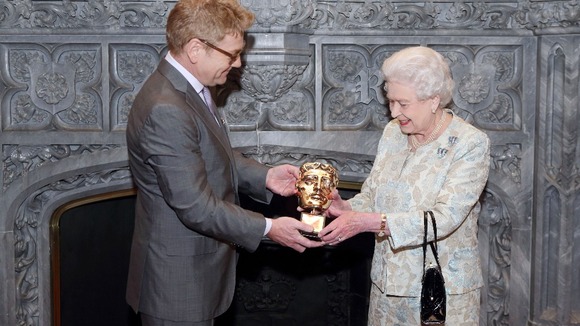 John Willis, chairman of Bafta, paid tribute to the Queen for her patronage of entertainment bodies and charities throughout her reign.
He drew laughter from the audience when he referred to the Queen's now famous role alongside James Bond during the opening ceremony of the Olympics when she appeared to parachute into the stadium with 007.