Deputy Prime Minister Nick Clegg has attacked Labour for trying to "pull the wool over people's eyes" over tax reforms that came into effect today.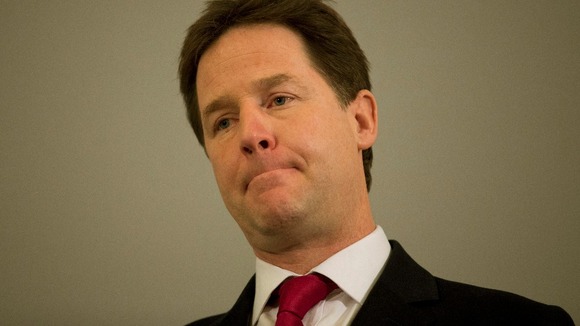 Labour launched its own poster - with the tag "Who Wants to Bung a Millionaire? Dave Does" - setting out claims that high earners are benefiting while millions are worse off under coalition reforms.
But Mr Clegg insisted ministers had fixed a "gross unfairness" in the system left by the previous government that allowed the rich to pay less tax than the poor. In a "letter from the leader" he told Lib Dem supporters:
"Of course, the new 45p upper tax rate - down from 50p - is also coming into effect. But don't let Labour pull the wool over people's eyes. They may complain now, but of the 13 years they were in power, the 50p rate was in place for just 36 days."