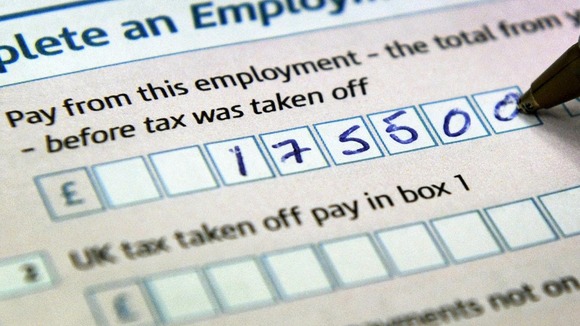 Struggling families will lose thousands of pounds in the new financial year while Government tax reforms save 13,000 millionaires an average of £100,000, Labour claimed today.
Among a raft of changes coming into effect today are the largest rise in the personal allowance, which means that no one pays any tax until they earn more than £9,440, and a fall in the higher rate threshold to £41,450.
But a one earner family with children will be £4,000 worse off on average in the next 12 months under changes introduced since the Coalition took power, according to Opposition analysis of figures published by the independent Institute for Fiscal Studies (IFS).
Overall, Labour claims UK households will be £891 a year worse off on average in the new tax year as a result of cumulative benefits cuts and tax rises.
The Government's controversial decision to reduce the top rate of income tax from 50p to 45p will benefit 267,000 people on more than £150,000, including saving 13,000 earning £1 million an average of £100,000, it added.
Shadow chancellor Ed Balls said: "The whole country will today see whose side this Conservative-led Government is really on and who is paying the price for their total economic failure."