The Falkland Islands legislative assembly said Baroness Thatcher's "friendship and support" to the territory would be "sorely missed".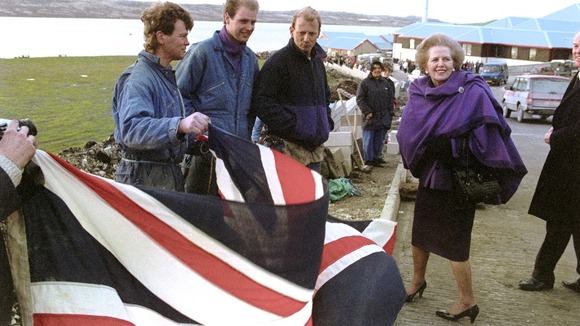 Assembly member Mike Summers said: "It is with great sadness that we received news of the death of Baroness Thatcher this morning.
"She will be forever remembered in the Islands for her decisiveness in sending a task force to liberate our home following the Argentine invasion in 1982."