Reformist Soviet leader Mikhail Gorbachev said Baroness Thatcher was a "heavyweight politician".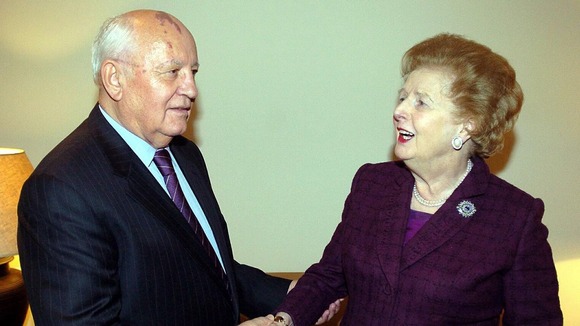 He said: "Thatcher was a politician whose word carried great weight. Our first meeting in 1984 set in train relations that were sometimes complicated, not always smooth, but which were serious and responsible on both sides.
"Human relations also gradually took shape, becoming more and more friendly. In the end we managed to achieve a mutual understanding, and that contributed to a change in the atmosphere between our country and the West and the end of the Cold War.
"Margaret Thatcher was a heavyweight politician and a striking person. She will remain in our memories, and in history."