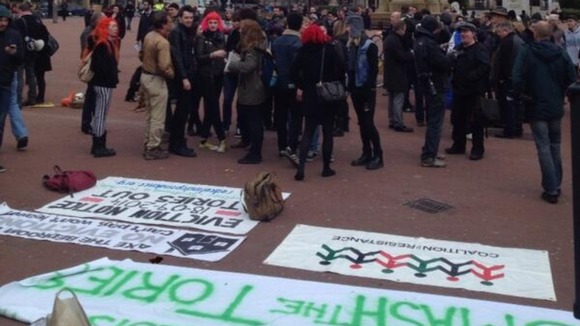 The death of Baroness Thatcher has prompted an anti-Conservative protest in Glasgow.
People in the George Square demonstration tell me they are here to "celebrate the death of a woman with blood on her hands" for the Falklands war and the mining community.
One woman embraced her friend in celebration and told me it is because Mrs Thatcher "decimated communities in Scotland."