As Britain received the news that Baroness Thatcher had died, not everyone was in mourning.
In Brixton, south London - the scene of fierce rioting in the 1980s, blamed on deep social divisions as well as racial tensions - a hastily convened party was gathering pace.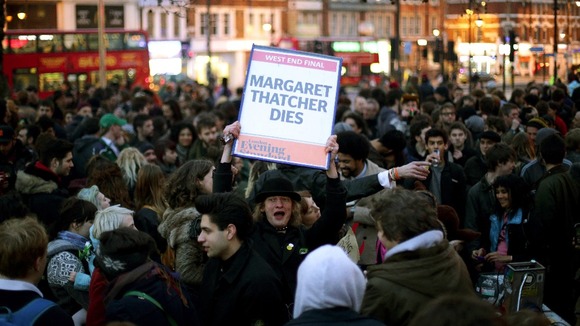 "Thatcher herself, she represents so much of what people hate about what has happened to Britain in the last 20, 30 years," said 40-year-old graphic designer Ben Windsor.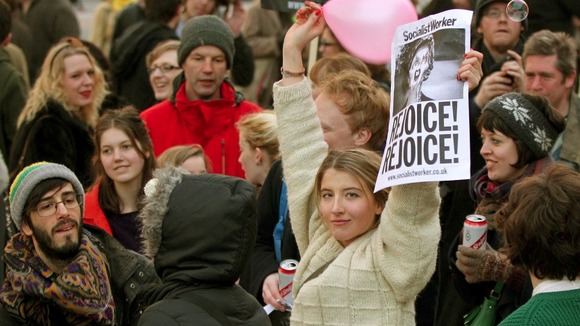 One woman, who gave her name as Claire, said: "That woman made my youth a misery. I think that she was to blame for most of the ills of society. And most of the things that poor people and ill people are now being blamed for were her fault."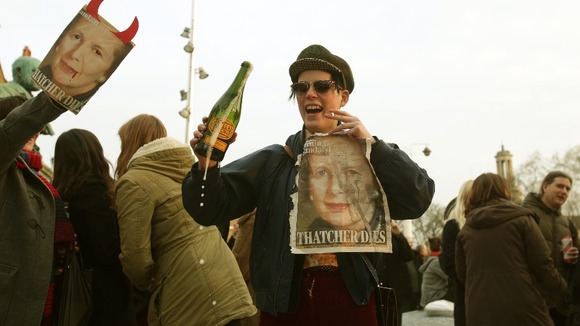 Another demonstrator said: "She started the whole neo-liberal madness we're all suffering from now.
"People in Brixton suffered. People in Brixton suffered directly because of her policies."
Newspaper front pages report Thatcher's death
Thatcher's ceremonial funeral to be held at St Paul's Cathedral next week