The Union flag on Belfast City Hall will be flown at half-mast for the funeral of Baroness Thatcher, a DUP councillor confirmed.
Hoisting the emblem is restricted to designated days following a vote at Belfast City Council last year which sparked weeks of violent protest.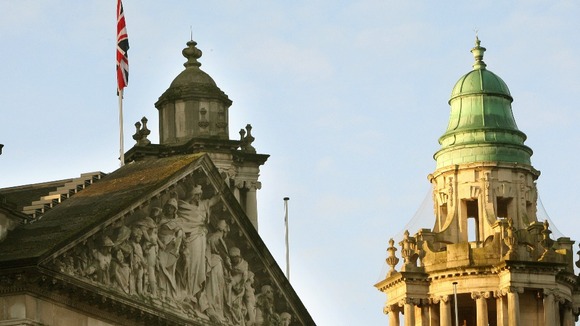 William Humphrey said: "Whilst views of her premiership will continue to be debated there is no doubt that the vast majority of our citizens would wish that due recognition and respect should be paid to mark her passing.
"I welcome that City Hall will take its place among other Government buildings in flying the flag at half mast for the funeral of this prominent former prime minister.
"I regret that I must express disgust that some people have chosen to take part in obscene public scenes of celebration at the passing of Lady Thatcher."