Wizard of Oz song 'Ding-Dong the Witch is Dead' has topped the Amazon download charts after a campaign to get people to download it after the death of Margaret Thatcher.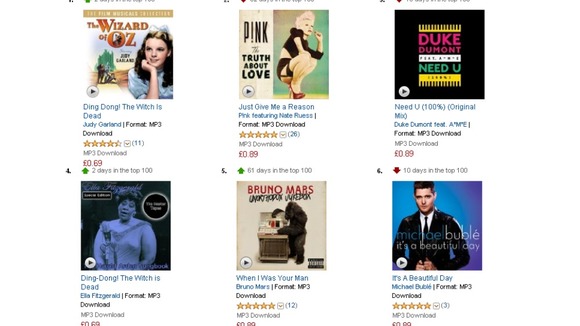 There is a second version by Ella Fitzgerald at the number four spot. On a chart which tracks which singles have seen the biggest sales increase different versions of the song occupy the top four spots.
Read: 'Ding-Dong' single up the charts after Thatcher's death
The track has also been climbing the Apple iTunes chart and is currently at number 7 in the UK.