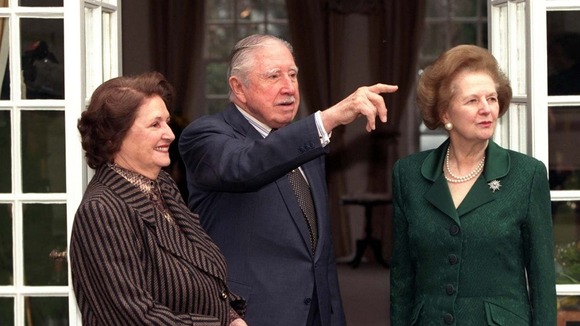 Juan Gabriel Valdes, a former minister in the Chilean government, has spoken of the close relationship between Margaret Thatcher and Augusto Pinochet.
He told the '24 Horas' channel: "There was a very close relationship between the government of Margaret Thatcher and the Chilean dictatorship…
"She was never overly pre-occupied with the issue of human rights, but rather by what she perceived as the defence of freedom, which was basically a free market.
"She had a shared vision with General Pinochet, no doubt, and also with other dictators in the world."
Meanwhile, Argentina president Cristina Kirchner is reported to have stayed silent on Baroness Thatcher's death.
The leader of Argentina's Falklands veterans said Thatcher had died "unpunished, without ever being judged".