FW de Klerk, the last president of apartheid South Africa, will be attending the funeral of Baroness Thatcher, as a guest of the Thatcher family, a spokesman for the FW de Klerk foundation has said.
Mr de Klerk, who ordered the release of Mandela and agreed to negotiations that ended apartheid, earlier paid tribute to Lady Thatcher "not only as one of Britain's greatest Prime Ministers but also as a leader whose policies and approach had a significant impact on politics throughout the world".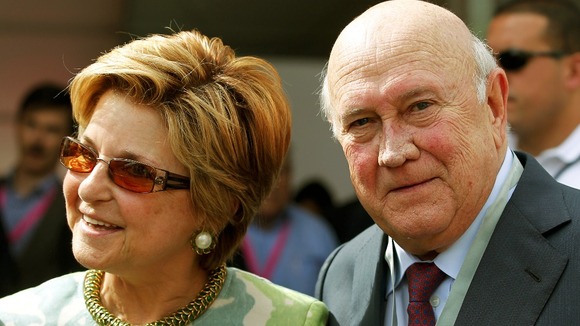 "From my first meeting with her in London after my election as leader of the National Party in 1989 and throughout the rest of her tenure as Prime Minister, she gave strong and valued...
"Support to me and to all other leaders who were working for a peaceful, prosperous, and constitutional future for South Africa," he said in a statement.
"We met in the Cape and in London many times after her retirement from office - and before her stroke in 2002. I am honoured to have had Margaret Thatcher as a friend."