Tributes to the architects of the Good Friday Agreement in Northern Ireland have been led by David Cameron to mark its 15th anniversary today.
The Prime Minister said the 1998 political accord, which brought about devolved governance from Stormont, heralded a new beginning after decades of division and terrorism.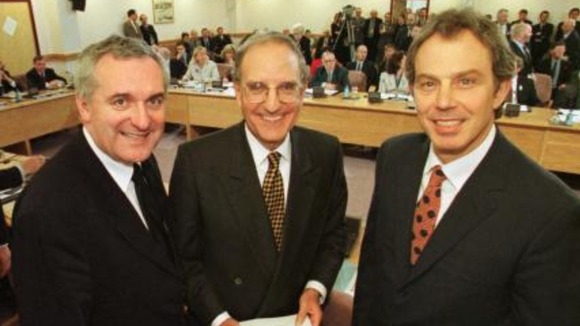 But he warned that more work is needed to build a new Northern Ireland.
The good Friday agreement was reached after nearly two years of talks and 30 years of conflict.
Former British Prime Minister Tony Blair and the Republic of Ireland's leader Bertie Ahern brokered the deal, following a talks process chaired by former US Senator George Mitchell.