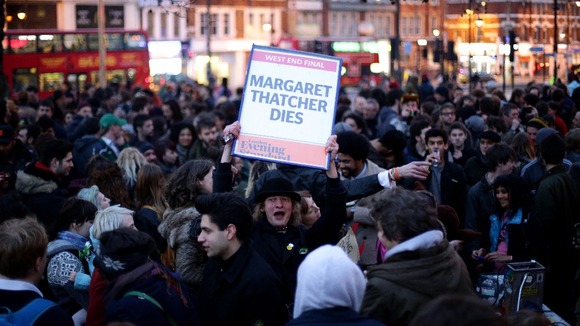 Foreign Secretary William Hague has played down the street celebrations in Glasgow and London at the passing of Margaret Thatcher, telling Daybreak only a "tiny minority" was happy she had died.
Mr Hague said those partying were a combination of "frustrated" people "who could never beat her" during the 1980s alongside a younger generation who "don't know much about that period and what (she) had to overcome".
Mr Hague added that the reported £10 million which is to be spent on the former Conservative prime minister's funeral was justified.
He said Baroness Thatcher had earned enough money for the country to cover the expense to the taxpayer.