Arctic sea ice fluctuates as it melts in the summer months and freezes in the winter, but since about 2007 the area covered by sea ice has reduced rapidly.
Last September, the area covered by Arctic ice shrunk to just 1.32 million square miles - the lowest on record.
The image below compares the ice extent last September to the average for this time of year seen over the last three decades.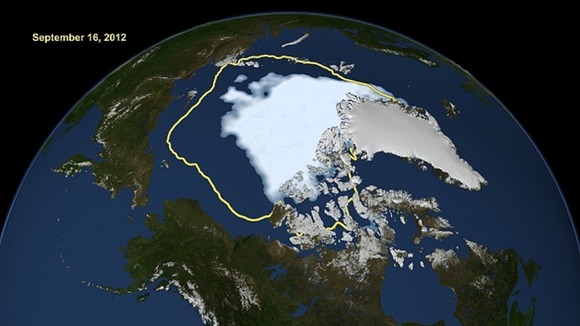 These images show a comparison of the perennial Arctic sea ice and the first-year sea ice in 2012.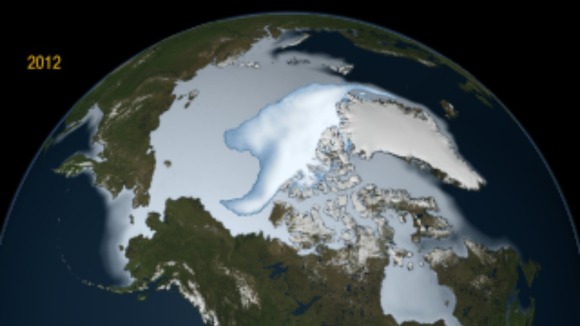 Between 70% and 75% of ice in the Arctic is now thought to be 'first-year' ice, which is less than a year old. In the past, three quarters was made up of 'multi-year ice' which is older and much thicker.
Top 10 facts you need to know about the Arctic's changing climate