The Premier League and the FA are thought to favour two camera-based goal-line technology systems over magnetic-sensor-based competitors.
German-built GoalControl-4D, which has been given FIFA's international go-ahead, uses 14 high-speed cameras located around the pitch which are directed at both goals and is perhaps the most simple of the four systems currently licensed.
It will cost around £170,000 per stadium to install and a further £2,800 per match to operate.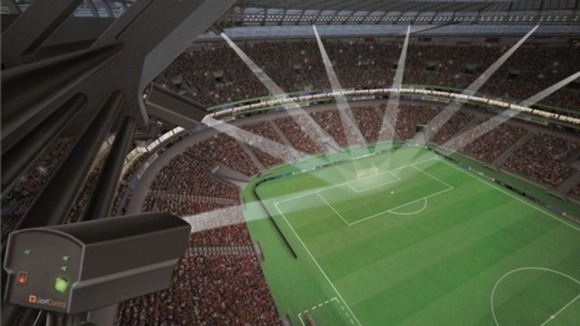 Hawk-Eye,designed in Britain, uses high frame-rate cameras which send a notification to a watch worn by match referees.
It has been tested at Southampton's St Mary's stadium and at an England v Belgium Wembley friendly - as well as having been widely used in cricket, tennis and snooker.