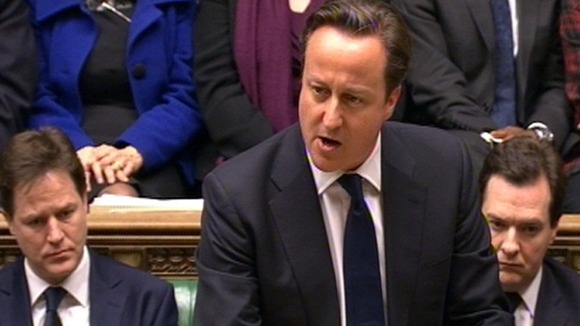 Deputy Prime Minister Nick Clegg has said it would be a "bit odd" to hold "the knockabout" of Prime Minister's Questions on the same day as Margaret Thatcher's funeral.
The service at St Paul's Cathedral next Wednesday clashes with Parliament's scheduled weekly cross-examination of David Cameron.
A motion tabled last night to delay the start of Commons proceedings until 2.30pm on the day, effectively cancelling PMQs, is expected to be passed when MPs return to Westminster from their Easter break on Monday.
Speaking during his weekly radio phone-in on LBC 97.3, Mr Clegg said he expected Mr Cameron would hold discussions with Commons Speaker John Bercow about the arrangements in the House on the day.