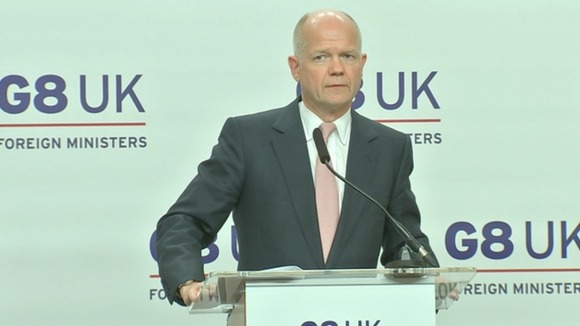 Foreign Secretary William Hague admitted that "the world has failed" in its responsibilities to Syria and that it "continues to do so".
Pressed by ITV News' International Editor Bill Neely to admit that the G8 talks had made "no progress" on the issue, he said he had never expected a breakthrough at the meeting.
But he added that the discussions, which included Syria's ally Russia, had been valuable and that it was "vital to continue the discussions if we are ever to make a breakthrough".