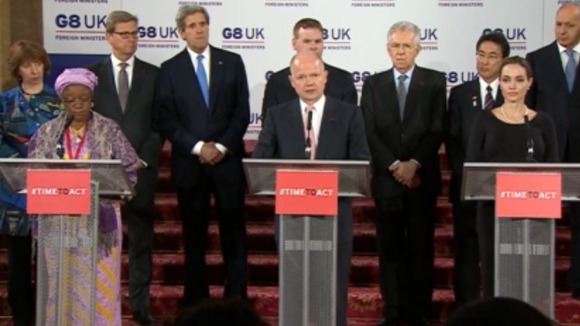 The Government will spend a further £10 million on tackling war-zone sexual violence and violence against women and girls, Foreign Secretary William Hague announced.
Mr Hague said the commitment was necessary to "end the treatment of rape and sexual violence as a secondary issue and to put women and women's rights front and centre in conflict resolution."
Half of the money (£5 million) will come from the Foreign Office (FCO), while the other half will come from the Department for International Development (DfID).
The UK's pledge will make up part of a £23 million package pledged by the G8 nations, whose foreign ministers are meeting in London today.
Actress Angelina Jolie, who attended the meeting in her role as a UN envoy, welcomed the "long-overdue stand that the G8 has taken and this landmark declaration".