The Premier League has announced it will use goal-line technology provided by British-based firm Hawk-Eye from the opening weekend of the 2013/14 season as "it is about getting it right".
Premier League Chief Executive Richard Scudamore said the league has been a "long-time advocate of goal-line technology", and has been working hard to get a system in place "as soon as practically possible".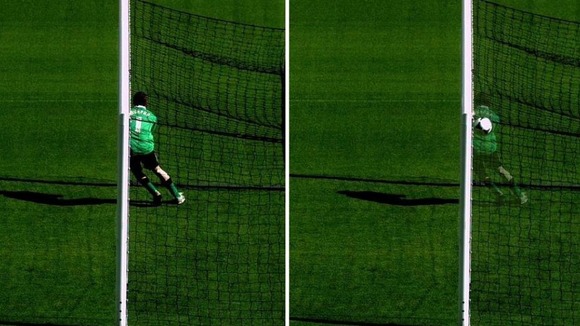 Mr Scudamore said, "Football is fundamentally a simple game; whichever side scores most goals wins. So, when one is scored, or indeed not scored, and we have the ability through technology to definitively know whether the ball crossed the line we should absolutely use it".
"Principally it is about getting it right. Fans, players and managers exhort, strain and stress respectively for their teams to score or prevent goals being scored, so we as administrators should do all that we can to ensure the correct decisions are being made", he continued.
Hawk-Eye stood out for their "excellent track record in delivering for sport over many years" and the fact it was a camera-based system "was critical", he added.