Joan Telfer asked via Facebook: Why does a country as small as the UK need Trident? Scrap Trident and our debts are cleared. Spend the money on more useful things like the NHS, creating jobs, benefits, police and education.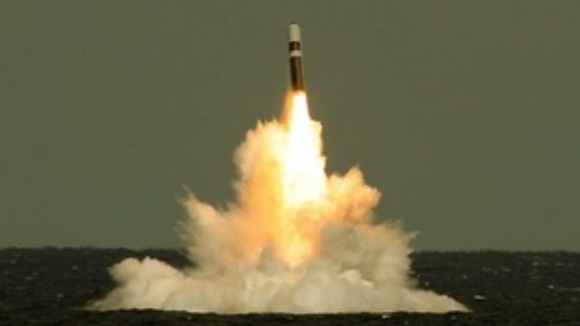 David Cameron's response: We're living in an uncertain world today. Yes, the Cold War is over - but the nuclear threat has not gone away. In fact in the coming years there is a real risk of new threats emerging as countries look to develop new or better nuclear weapons.
My judgement is that it would be foolish to leave Britain defenceless against this continuing threat.
And let's be clear about the cost. Of course, the deterrent is not cheap. But our current nuclear weapons capability costs on average around five-six per cent of the current defence budget. That is less than 1.5 per cent of our annual benefits bill.
The successor submarines are, on average, expected to cost the same once they have entered service. It is a price which I, and all my predecessors since Clement Attlee, have felt is worth paying to keep this country safe.
So the short answer is: the security of our nation is worth the price.