The Prime Minister will meet the German Chancellor Angela Merkel later today to push for his demands for reforms of the European Union.
Earlier this week, Mr Cameron said he was "sure" there would be treaty change in Europe.
"I'm absolutely convinced that there will be the need to reopen at some stage these treaties, not least to solve the problem of the eurozone".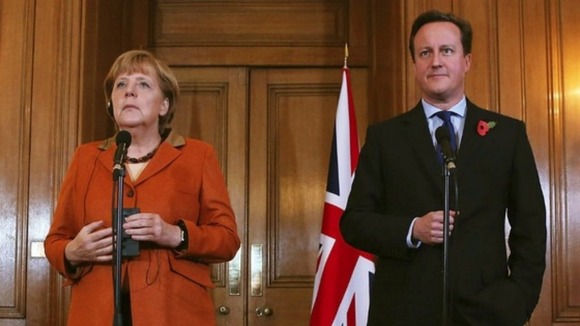 Mr Cameron was also due to meet French President Francois Hollande on Monday but pulled out of the meeting, following the death of Baroness Thatcher.